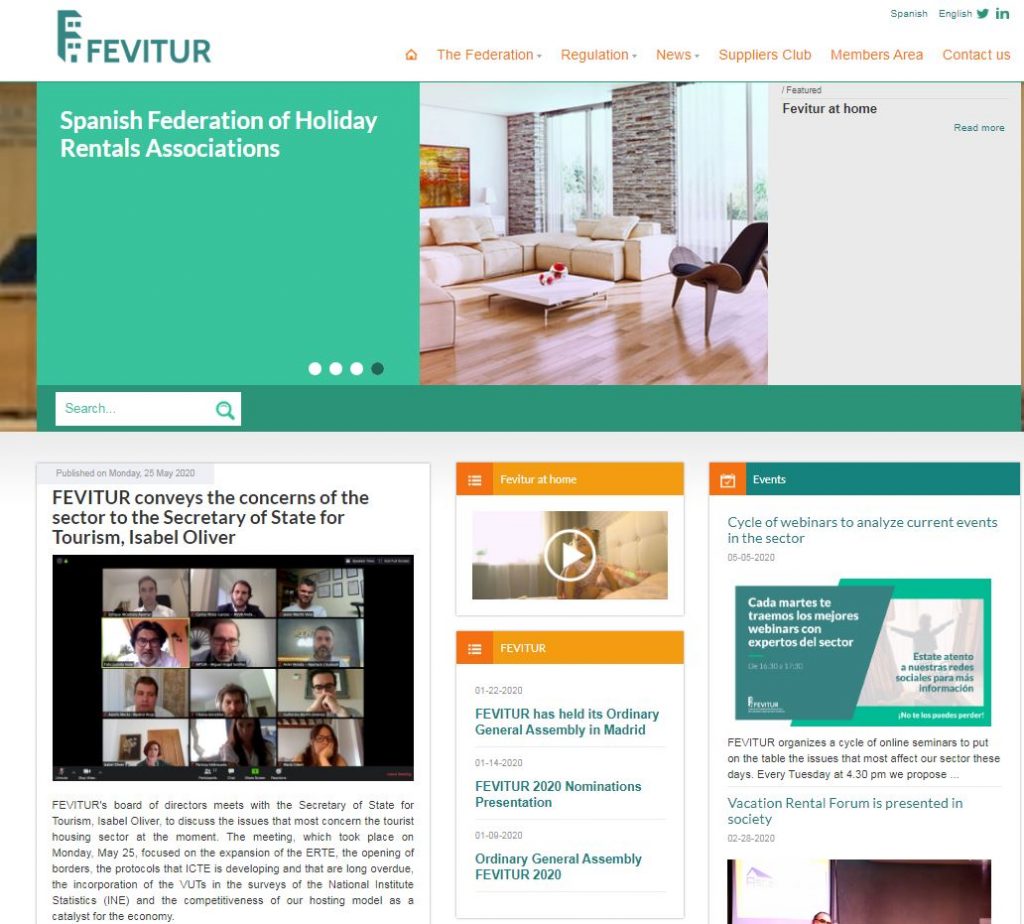 Fevitur represents more than 185,000 apartments and holiday homes in Spain, managed by 20 several different tourism associations. One of the objectives of the Federation is the collective defense of the interests of the industry and partners throughout the Spanish territory.
The main services offered by Fevitur are:
– Surveys, statistics and research.
– Communication with the administrations of the Spanish regional governments.
– Tourism industry regulation.