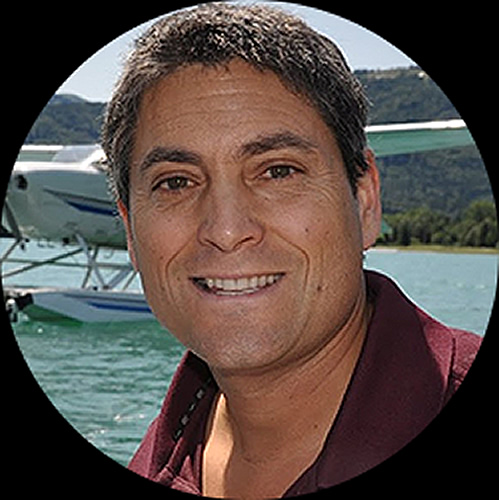 Edit: Although Martin, as you can see from the below, is a serial entrepreneur we have invited him to the network as he has spent several years as the founder of Vreasy (a PMS and channel manager, now sold) and is a private apartment owner. Apart from that as you can see from below, he's smart and honest, lives outside Barcelona, the rental hub of Europe and if anybody wants and insight to tech startups or mentoring in this sector, then consider Martin!
---
Martin Picard (in his own words)
A veteran technical software innovator, company founder and CEO, I have had an exciting, rewarding and fortuitous ride along the path of distributed computing and tech innovation. I now am in giving back mode and thus am building a green tech incubator and best-of-breed product showcase on a farm/vineyard on the outskirts of Barcelona.
During my quasi four decades long career I was lucky enough to witness and, in a small way, be involved with the birth of a number of the building blocks of today's global distributed computing infrastructure – a few pieces of the essential things that we take for granted every time we access distributed information or benefit from an automated action such as a reminder or a notification.
My industry experience ranges from my earliest days writing video games in BASIC to writing 8080 assembler code for satellite comms networks before the internet, to helping to first implement distributed databases and client-server, to pioneering the field of distributed applications management, to bringing guest experience automation to the vacations rentals industry.
I have founded and built companies from scratch, expanded existing marketing organizations and successfully carried out multiple successful exits when my software startups have been acquired.
I am an idea person with background in software innovation & architecture, product management and software branding. I actively advise and sit on the board of a number of startups. I am an occasional angel investor with a small existing portfolio. I am always happy to mentor young CEOs and entrepreneurs.
I am a lover of adventure. Whether it is sailing alone across the oceans, flying a small seaplane across the Atlantic and to a few hundred miles short of the North Pole, or as a serial entrepreneur, my philosophy is that well considered risk carries great reward and one should always choose the option that puts you most to the test.I am currently in the early stages of creating Alella Green Tech — an interactive fully working product showcase,, and an incubator focused on automated agriculture/gardening, and other green innovations taking advantage of a unique location with vineyards, fresh water wells, woods and arable land just outside Barcelona. Alellagreentech.com is coming soon and looking for talent who like me, wanted to give something back whilst still being innovative and creative.
---
CONTACT