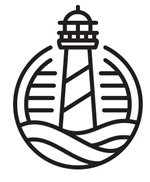 Welcome to the second Yes Consulting newsletter. Don't miss a thing! The Lighthouse is for hosts, managers, agencies, and operators in the short term rental sector.
---
---
A storm is brewing (and a conspiracy theory)
Pillow Talk Media kindly published an article recently where we focused on how the world changed for rentals in 2020 and this is a follow up on two aspects of that as the pressure wave of COVID takes effect and the new opportunities being explored and old ones reinforced. Needless to say it's all online too!
A storm has been brewing for a while now. We are about to witness the "mother of all (booking site) battles" next online and we know what happened the last time that was said.
YOUR BOOKING FUTURE
One aspect of this crisis is the way bookings will be derived in the future and which company or companies will have the biggest impact. All businesses will need to change their approach to booking acquisition and guest management as the hospitality industry recovers from this recent body blow, but how and just what is the impact to rental owners and managers.
Not everyone agrees on how this may fall out and I for one have been curious about the unbelievable stability/recovery of some share prices. A good example is booking.com despite its disastrous second Qtr results (down 91% compared to 2019) and no doubt full year reporting, as shown by this Seeking Alpha recommendation. 
The advice is essentially to hold or buy as the upsides are considered significant. Perhaps this is why Airbnb has decided to chase the IPO in 2020 and sees investors with money to burn and still with confidence in a large marketplace model herding millions of micro businesses.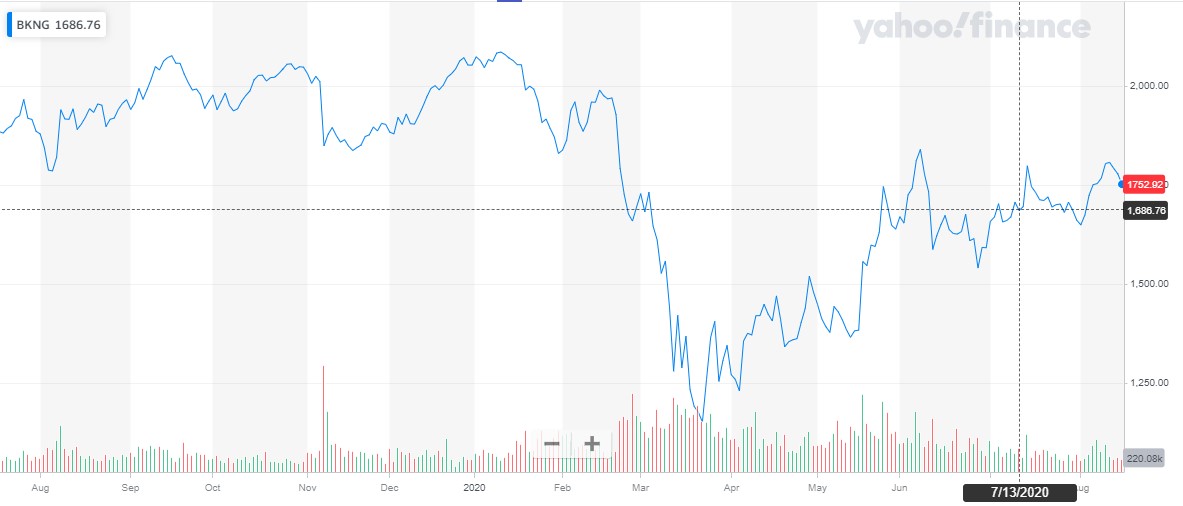 There are lots of opinions on this and The Fool published a few lines that included Expedia's recovery as well.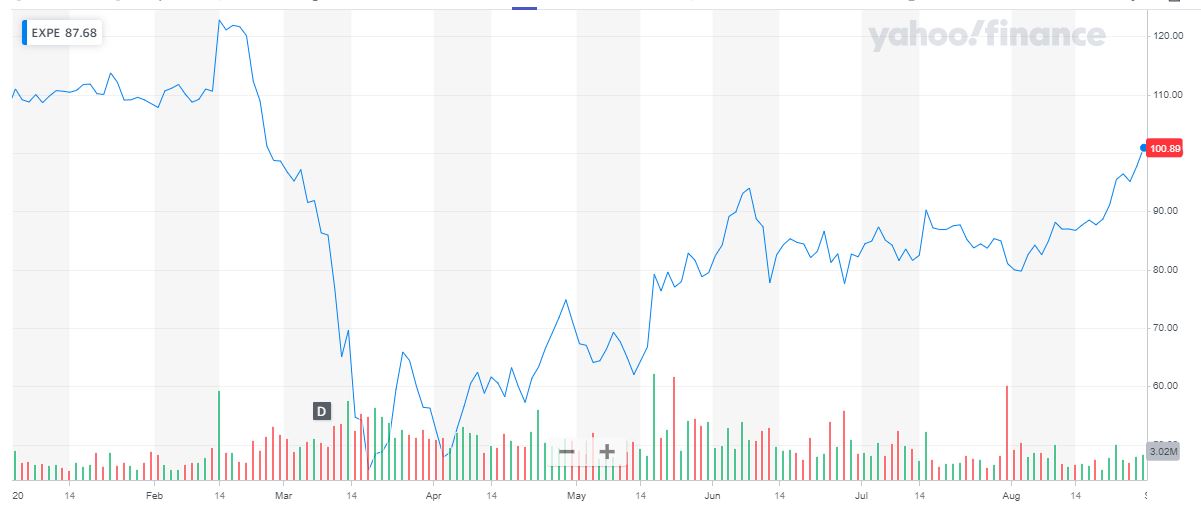 Essentially we are seeing market confidence in the industry leaders and their online dominance by future looking investors. Are they right? Have they ever cleaned a toilet or begged a local bank manager to give them a loan to survive or really looked at the marketing challenges of all the players.
Anyone who wants a bit of OTA background in the hotel sector, current issues etc, then this "Rise and Fall of the OTAs" is worth a read.
Airbnb may hit its IPO target and more, Cory Weinberg in The Information puts a case forward to achieve $30bn. We're yet to see all the numbers and if you want and alternative approach as to why Airbnb needed $2bn access recently then this is the other side of the coin with an Airbnb bankruptcy filing. Lots of conspiracy theories this week!
RENTALS LEAD THE RECOVERY (APPLAUSE)
We have all heard the press and seen the flood of vacation rental bookings as COVID subsides and Govt's try to kickstart the economies of the world. Urban rentals are still taking a relative beating however as is International travel and we may still see a death blow later in the year, which makes the Airbnb IPO a little suspect as they are urban centric. On the upside some stats later on reveal the desire for city breaks still!
Hotels and urban rentals have pivoted to 30 day+ stays and use of hotels as offices during the day. Necessity is the mother of invention and COVID has set that brainstorming mindset alive and is already seeing a multi-business model approach for the future and lots of questions on pivoting.
Expedia has made a significant mention of VRBO recently – "Total gross bookings turned positive in May and the year over year decline moderated further in June, led by growth at VRBO, Expedia Group's alternative". However in July last year the second quarter 2019 VRBO's gross bookings grew just 2 percent year-over year to $2.86 billion compared with a faster pace of 5 percent growth in the first quarter 2019. Bear in mind VRBO are long in the tooth on VR, unlike the new incumbents, who are learning fast.
It would seem that the difficult child has become the prodigal son for now and everybody wants to invite him to their party.
Are Vacation Rentals seen as a great opportunity?
What is very apparent is that the travel world has woken up to the traditional vacation rental sector. Airlines and cruise ships are hemorrhaging, hotels have started dipping their toes in VR space.  Business travel is dead, offices are seeing significant decline in lease values, trains are not seeing the same levels of yearly ticket subscriptions, in so doing making business commuting even more expensive and creating a downward office spiral. Yet people are jumping in cars and heading North, South, East and West to be isolated in a second home.
No surprise then that Airbnb has made mention of a changing ecosystem and adopting a more widespread inventory approach including the traditional sector where the high margin seasonal bookings lurk. They have luxuryretreats.com of course, but seem very quiet on this front, perhaps as they shelved luxe and Airbnb Plus. And now, as predicted, they are removing the guest service fee in some regions. Thailand being one. (see image later down the post).
CARTEL?
An interesting comment this week from a colleague was that as all the big OTAs  are headed to a circa 15% source commission (currently a combination of being forced and others currently advisory) it looks more and more like a cartel. The general message is that bookings increase if this is adopted, which is not too surprising as guest service fees do cause booking leakage.
There is absolutely no doubt that we will witness a significant marketing push by Booking, Airbnb and Expedia to increase penetration in the traditional sector as staycations may well become even more popular now people have experienced a domestic holiday. VRBO is better placed in this sector, but not as well resourced in urban areas as Booking.com, the masters of web conversions. But is urban now such a driver, we think not for a year to come?
Also Is a bigger inventory mix better, or is a specialist approach the way to go? The former is easier for the large marketplaces, the latter very tough and easier to disrupt.
No matter how much money big companies throw at marketing and mass modelling, it  is not enough to bring volumes of year around instant booking inventory on-board in the seasonal VR sector quickly. 
Catching big vacation rental inventory in key destinations & open season calendars at rate parity is like spearing fish with a soup ladle.
There will also be fishing for the inventory from other verticals using a very tempting bait, non search derived loyalty program guests The Marriott is an example. A great brand and a big loyalty base. Who will be next in the travel sector who has millions of clients and loyal customers who may want to head off on a vacation in a safe isolated environment at a cheaper pp/pn price? 
We are seeing membership sites and modelling of other industries such as pet sitting as highlighted at the bottom of this Phocuswire article. These businesses will dilute OTA bookings as well and have well qualified guests.
THE GUEST SERVICE FEE IS DEAD ~ LONG LIVE THE GUEST SERVICE FEE
One of the reasons Airbnb grew so quickly was the business modelling where the guest paid the majority of the commission/fee. Agencies could not help but push to this cheaper channel as soon as possible. 3%, just like the hotels used to pay in the early days of OTAs. The bait was just too tempting.
The problem for any large corporation is that, being guest centric, the fee disclosure requirements mean leakage and hence referrals to direct bookings. 
Email relays, limited text on property titles, removing property names, scanning photos for text, rewriting the metadata on photographs, app only communications, not providing exact location data, rewriting content are all in play to reduce the loss. Even then Google images does a great job on sourcing alternative routes to a property. Removing the GSV is the next obvious move.
The solution would normally be meta search, but in rentals, the data supply is so dysfunctional, even meta sites have gravitated to high percentage commission takes and rely to a degree on OTA brand and their frictionless abd inventory volume skills to deliver income to them. For discussion another time but as you can see below there is already concerns over Google's influence on meta.
You only need to see behind the scenes on multiple PMS systems and channels to realise the main differential now is pricing as agencies push up the price by the whole or a significant proportion of the commission fee. Owners and guests have to pay, as many of the agencies have insufficient margins to work with and support an owners and guests expectations.
---
GOOGLE: FRIEND OR FOE?
I believe there are some very important takeaways for vacation rental and urban companies and for anyone watching the space right now. Do not take your eye off this Google ball, it is likely to start rolling with increasing momentum. 
Expedia, as much a tech company as an OTA recognizes this and as Google is a tech play they are more aligned in thought process. Some very interesting takeaways in this report that asks if Expedia is to be disrupted and it will be interesting to see how Expedia faces its dilutions from the coming remodeling as hotels and airlines need to make more long term margins to bolster balance sheets.
Quoted from the article : "Due to the monopoly Google has in horizontal  search, just by having this kind of access [to the vast majority of European Internet searchers], they're so top of the funnel that they theoretically can go into any vertical. And with the power of their monopoly they can turn on products there without doing any prior investment in it."
If you want to see how concerned businesses are, litigating and complaining, then read this excellent article where the complaint being discussed saw Hometogo CEO and co-founder, Dr Patrick Andrae, tell TechCrunch: 
"There is absolutely no doubt that Google can sit comfortably in this space as long as they dominate search."
What is apparent is that every company in this space, with issues, appears to be concerned that Google is controlling their destiny, poaching their data, sitting out front and using their own powerful  guest funnel. Some in trouble due to COVID have been frozen out despite offering payment solutions. Again friend or foe?
I remember the heady and naive days when we all thought that Internet search may level the playing fields for the small companies, how wrong we all were!
To a degree this is happening again as Google allows more non OTA inventory into the travel space. For example rentalsunited connect to Google as does Bookingpal in the USA which opens up a new and top of the funnel channel to hundreds of managers with thousands of properties. Vacasa and other large managers can already be seen in the Google Travel space already. 
Is there a consumer benefit to the OTA/Google war?
Is anyone concerned with the supply chains problems and the increasing costs, or the guest to whom the price increase is passed? Apparently not. Does the guest know the wars being fought in the digital world to empty their wallets. No and do they care? The cost of friction is the issue. If it's too difficult, too time consuming and not embedded with big co. trust then the extra fees are acceptable. There is a limit however and mapping this threshold is perhaps worth a study.
What if Google Travel delivered bookings as effectively as any major OTA and at a fraction of the cost? What is wrong with that, provided it is not a short term goal to destroy the competition?
---
NOW FOR A CONSPIRACY THEORY (or a hidden strategy)
This covers a) improved web experiences, b) apps and c) Smart TV's & automation.
a) Google has drawn a line in the sand recently on the billions of websites it has indexed and those who have enjoyed great ranking for years. Google also has access to unlimited data, content and personal information.
Google lives off ads but it also knows that providing rubbish results when people want to transact is a bad experience, so they need to ensure that all web referrals are quality. Its worth reading Google philosophies of business. Point 2 is their reason for existing, or used to be, this extract explains it:
Google's entire staff is dedicated to creating the perfect search engine and works tirelessly toward that goal.
The old linking rules, SEO rules, site history etc may be in the balance as the world accelerates to instant convenience, interactive visual aids, voice connectivity and more. OTAs have led this game but technology and economics are fracturing this tech lead and Google knows that they are oft not offering up the best results, just those who pay the most!
Organic goes mobile, stable, performance based, accessible and structured
Google is making a BIG noise over its future organic listing and rankings. With AI writing content in the future for free  and mobile being the primary tool for researching anything by the mass consumer, then the mobile experience is the focus for web traffic and Google wants to make sure it pushes to good sites that are friction free. It knows apps are driving bookings, but they have that covered to an extent too. For a bit of background Siteminder the big hotel channel manager has posted some information on mobile booking preferences.
Any question over Google's public philosophy can be read here (again) but essentially great results at the speed of light 365/24/7 are what they focus on.
The big companies have been increasingly focussed on the new Google site demands as well. Google has a free tool, called Lighthouse (must have used our Newsletter name) that measures a site's performance for several key elements (links at the bottom).

Airbnb listing page performance on Google Lighthouse tool.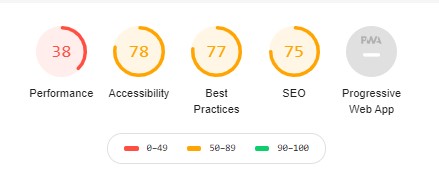 Booking.com listing page performance on Google Lighthouse tool.

VRBO listing page performance on Google Lighthouse tool.
a) Why is Google focused on mobile? In 2019, 56% of all website traffic worldwide was generated through mobile phones. (Source: Digital 2019) That amount will continue to grow, especially with the adoption of 5G networks and is evidenced by the web traffic access on multiple analytics platforms.  Amazon is below 40% whereas gaming is often above 80%
Now look at the drop in desktops and tablets sales. Are Laptops, which seem to be consistent with the digital nomad discussions, proving the case?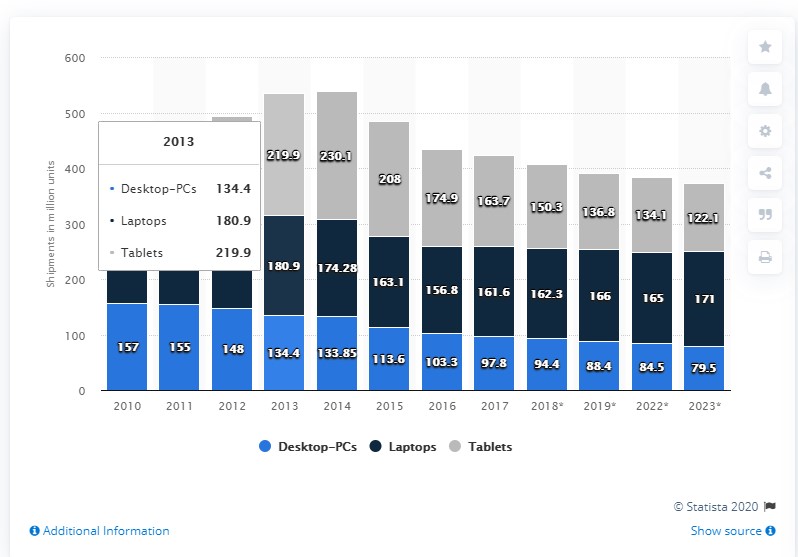 Compared to Smartphone sales which are likely to only see modest rises.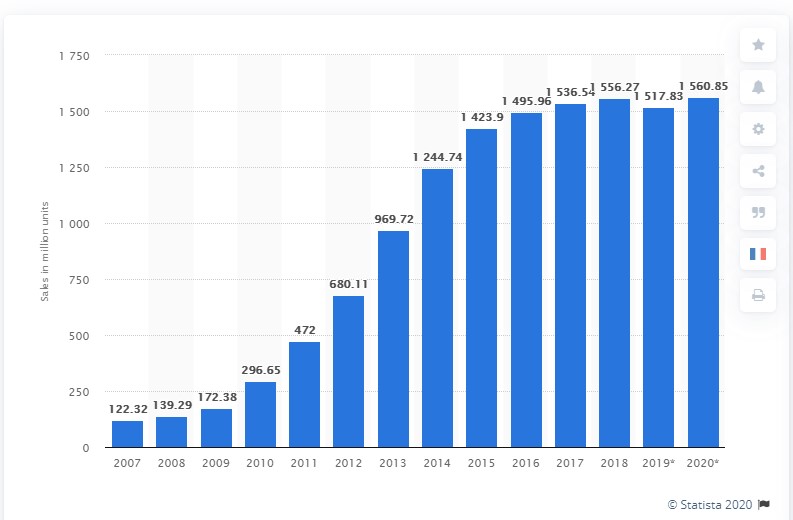 b) APPS are the go to tool for OTAs
Apps have permeated every ecosystem and the hospitality industry as much as any. There are closing on 3bn smartphones on the planet and you will have noticed most people are glued to them daily. 
Companies such as Booking.com have hundreds of millions of downloads. As far back as 2018 Booking indicated 50% of bookings were direct and you can bet that a huge amount of these bookings now come directly from the app (not PPC) and the app is the go-to place for activities, restaurants, directions, and more. All the marketplaces want both new and re-bookings made off the web and onto apps. No PPC, no affiliate payments, no SEO worries.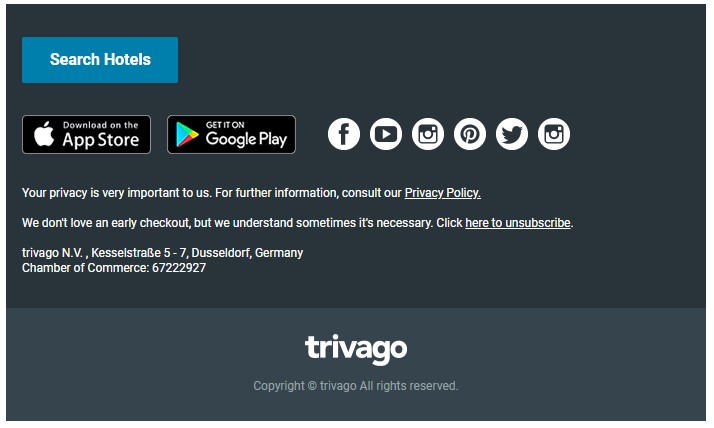 Airbnb are also focused on app control with all correspondence heading to the app and not via email clients.This is all about guest control and reduced mkt spend and search dependency.
The golden goose is the WeChat equivalent in the accommodation space where only one app is used and drives all accommodation bookings. Not only does this ensure impressionable brand delivery it allows easy metrics and updates. But the big win is less ad spend and that means not feeding the elephant in everyone's room, the Frenemy, Google.
84% of Google's income comes from advertising. Booking and Expedia will collectively reduce spend by $6bn on Google mainly due to COVID. Last year however Booking headed off to brand awareness TV ads and other media as performance marketing slowed.
But wait, creating an app, means IOS and Android! It's like a nightmare, wherever you turn, there's Google!
c) You may have missed this though!
The world is about connected devices and Google has Android on phones and guess what Android in smart TV's, except they have now become hostile to the rip off Android systems and will ban these from having access to the Playstore. Google is hell bent on being in front of you 365/24/7 and powering media and information via technology. Google wants to be powerful in mobile devices and in your home and on your voice activated devices.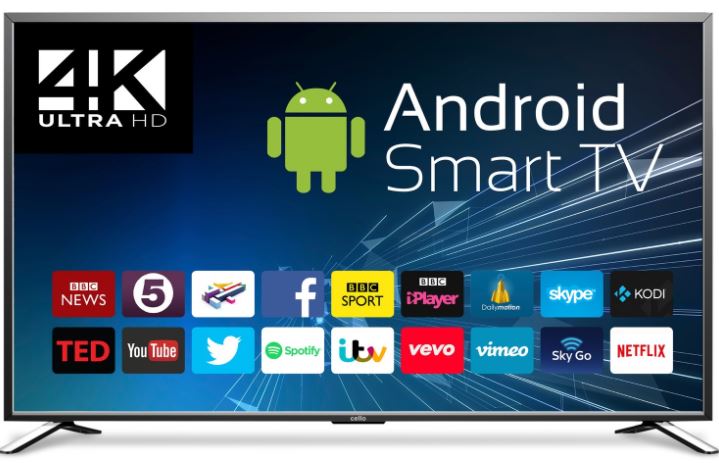 Vacation Rentals will need to address its future of advertising including Smart TV's, phones, and the home desktops, laptops and tablets. All of a sudden the presentation, the speed and the slickness are very important across multiple media as is the customer's experience and Google places/business and reviews are used on their positional search algorithms.
Google Travel will permeate all online media.
The question that keeps being asked is if Google Travel is an OTA and why would they want to bite the hand that feeds them. This excellent article says not as Google does not want to get its hands dirty at the supply chain end, but does explain impending problems for OTAs and the fact, as shown here, that Google is all about great search and experience. In the vacation rental world they know that a lot of inventory is not on an OTA and hence not available. Greater reach is needed and can only be achieved by technology.
Google is top of the search funnel, but even if you don't mean to search on Chrome, the likelihood is you simply type in the name of the company not their URL. You are of course hit by PPC ads and each large company has to bid on their own name to ensure top spot and others too. 
Despite all the sound bites that these companies respect Google, they are partners etc, we have to consider that spending billions to get business is a cost line that any corporation would dearly love to remove (+$10bn yearly from Booking and Expedia).
Google knows where you are if you are entrenched in their ecosystem. This report where Google checked every 3 minutes a location for 6 years, is pretty indicative of its knowledge. Overlay that with hotel and airport locations or long distance travel and Google has a good idea where you stay and go on holiday!
Who knows the search world better than Google, who knows which ads and formats work the best, who has been pushing mobile first and more recently organic positioning based on authority content, not just well written content. No end of threats to the OTAs here.
Now add in verticals and specialist sites that want traffic and they will see a non OTA boost, but an opportunity to offer value for money, quality, informed local inventory and this is best monetized by performance bookings.
Google search algorithms change thousands of times yearly as they are tweaked, but underlying all this a technology spread that means information gathering and results is becoming far more sophisticated and SEO experts will need to rethink their jobs. Neil Patel always worth following highlights some of this. TBH it's scary!
In a darkened  room under a mountain
In the deep dark recesses of Google Mountain, the intellectual sages are pushing the world to create better online and offline experiences which are searchable. In rentals this still means making your own websites and booking journey's great and getting great reviews from guests and focusing on actual business, property and online interactions.
Google says they will reward you for this and offer up performance opportunities as they know where everyone wants to go, where they have been and their budgets. Google has the capacity to develop high level personalisation too, after all they also know which Android apps you use too,what is said on Google Home (:)) and what the temperature you like is (Nest). Only this last week Google announced the acceleration of automated check-ins offered in partnership with integrators including Volara and Sonifi to connect to hotel PMS systems, the Nest Hub functions are tailored to the hotel's needs and services. If they are PMS connected are they direct price and availability connected?  We can just see the adverts:
"Coming to a rental near you soon, automated entry, best price, book with Google" They may offer you a "Book by Google" button to add trust on your site and they will even process the money. They will promote you on Smart TV's, apps on their  own Google Play store on web search and in content they produce. You may be connected on their wifi hardware, their meeting technology or any of their Chrome tools.
Get ready
If you want to play in this sandpit (and you have little choice), the first step is your website, and distribution, professionalizing the opportunity and investing for the future.  Google may be a better margin opportunity as it rewards work, using a stick, not a carrot but it may also be the evil monster that hides under your bed!  When it starts hurting or steals your toys, it's time to move house. This battle is only just beginning and no-one has considered that we have global warming to contend with and countless other economic challenges.  Some will contend that the data is too vast to be useful, but guess who is also focused on AI and quantum computing too?  Then there's the driver less cars. The weather is next..:)
Don't leave it too late
Think tech, think professionalize, think domestic, think niche, think focus, think partnerships, think cooperation, think a rich and diverse marketing mix. 
Think "we are on the cusp of a battle, or perhaps a revolution!" 
See our July Newsletter section links:
https://yesconsulting.substack.com/p/the-lighthouse-vacation-rental-newsletter
---
EVENTS & COVID EFFECT
EVENTS
We have all been involved in countless webinars, Zooms, Skypes, Hangouts, Teams, Whereby's and more. Physical events are off the radar at scale and may only resume normal service in 2021. Rentals United have posted a blog that does a summary of forthcoming rental events in the Autumn 2020
The two of note where some of our network members are presenting are:
COVID EFFECT
The ASSC and PASCUK have commissioned a survey to see the effect of COVID in this sector. Please add your responses if appropriate for your business.
PASCUK has also provided two excellent links this week for further reading for UK readers:
CMA advice on refunds.

Doesn't make good reading and the insurance companies as usual line their pockets.

This very extensive survey across the travel sector from social information

makes good reading, but personally I'm never convinced by social data especially in the midst of a crisis however this data on page 44 must give some hope to city destinations and beach resorts for the future and Spain in particular.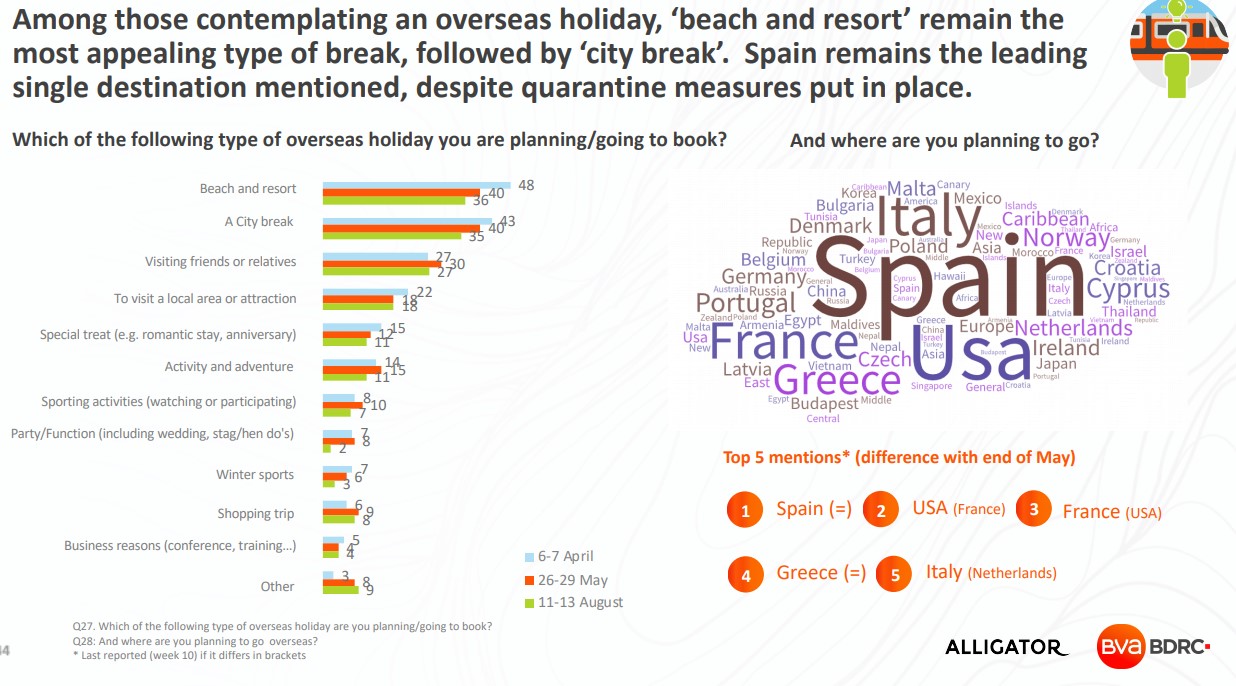 Changes in an industry perspective
Quote:
"Acquiring Pillow  and ApartmentJet will help unlock urban growth opportunities that, over time, will contribute to HomeAway's ability to add an even broader selection of accommodations to its marketplace and marketplaces across Expedia Group brands, ensuring travelers always find the perfect place to stay," the company explained in a statement.
It's an about turn phasing this out in
2020 with closure of this part of their operation
and it almost slipped under the radar. With master leasing in a crisis, lease terms pivoting like a spinning top and other big players rationalizing, its another weather vane of change, that was overshadowed by COVID.  Urban and in particular business travel will need a respirator of its own to get back on track, if ever. Focus is now back on VR for Expedia and HomeAway (now VRBO) which makes sense.
---
DATA USE
STATISTICS
If you want some aggregated statistics to blow you away or terrify you, depending on your business model, have a read of Condor Ferries travel booking stats. This is just a snippet of a lot of stats:
TIPS & TRICK(S)
USEFUL TOOLS
With 4.4m blogs published every day, getting the correct focus on topics is an art form. Looking for virgin keywords and topics for blogs then try:
https://neilpatel.com/ubersuggest/
Looking for marketing advice on Geo-targeting in Staycations then check out one the articles in the excellent VRMIntel Summer publication.
---
TECHNOLOGY
---
With so much discussion above we thought that perhaps that a range of tools to assist your own web stack and online business modelling may help.
https://webpagetest.org/ (check your website for speed and more)
https://www.mediacurrent.com/blog/5-website-accessibility-checkers/ (a selection of tools)
The Lighthouse Chrome extension as shown above
Virtual Tourism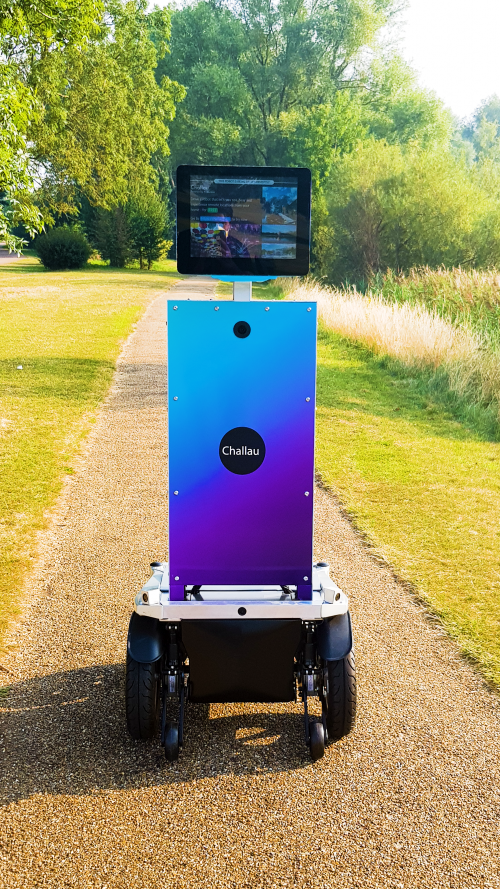 We had to include this. From Propelmee (which seems to have morphed from a self driving car background) In a world where demand is high to travel, you will be able to control what looks like  a poor imitation of "Robby the Robot". Is it me or is this just taking armchair travel too far? We all got excited about remote control webcams, now used for checking the weather. The Japanese are early tech adopters, lets see what they think, but jury is definitely out on this unless its for use in dangerous situations or peeping Toms.
Quote: "We are launching Challau – the world's first robot powered online tourism platform that lets people visit places completely online. Challau is a Hindi/Urdu word which means to 'operate', 'initiate', 'drive', 'begin' and 'launch'. The Challau platform is made up of a shared fleet of robots that anyone, anywhere, can discover, access and interact through. Each of our robots is fitted with an array of sensors, and powered by our advanced AI scene understanding technology with ultra-fast communication systems. Simply dial into a robot using your computer or smartphone to instantly visit and explore remote places and see the world like never before"
If you got this far congratulation, but please feel free to sign up and get the short and linked version.
---
SUMMARY (or is it a new dawn?)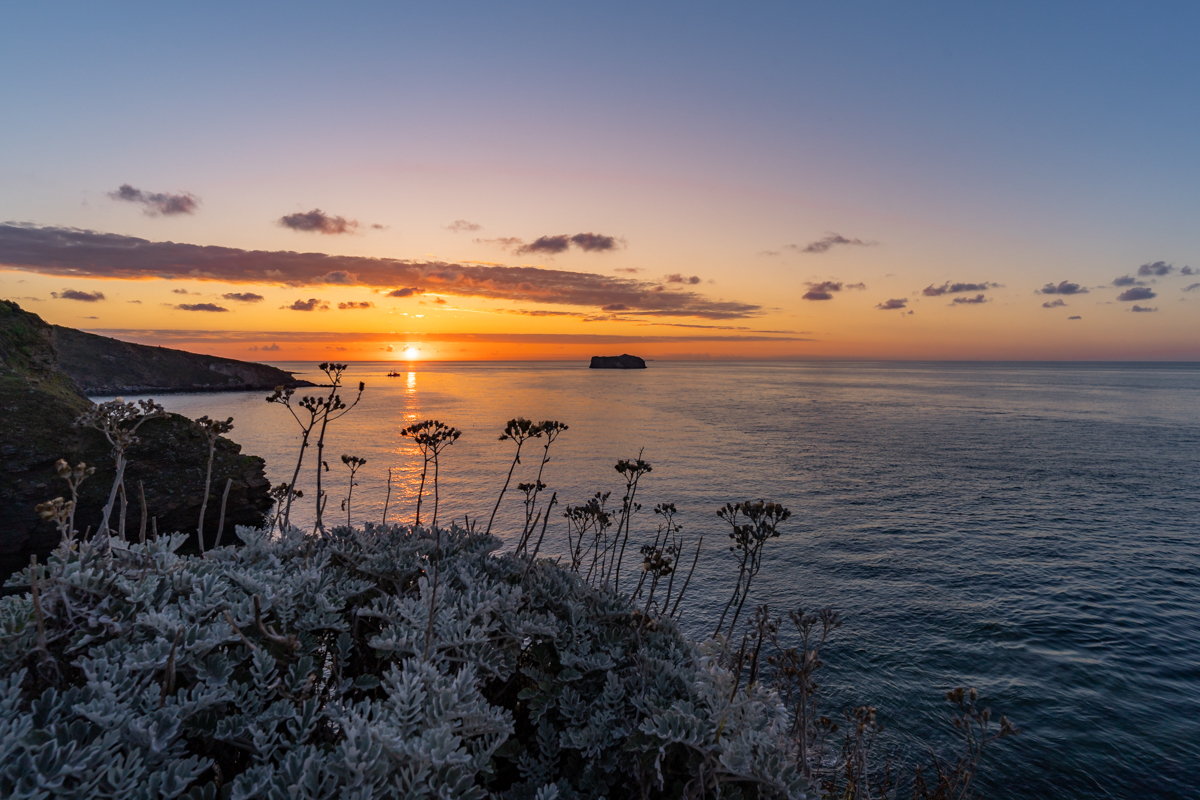 Disruption is due in this sector and all others and technology can deliver a competitive edge. We are seeing a whole new perspective on business approaches. Scaling without attention to margins will be a lot less popular. Verticals in rentals will be all the rage to benefit from years of customer traction.  Property source access and direct inventory relationships on the other hand will become even more important as marketplaces without focus and tech become unstable.
Is this a new dawn? Maybe as companies pivot and new models arise, but storm warnings are still in effect so expect higher fees for marketing and removal of guest service fees. This will also result in a flushing out of  marketing businesses anchored on the Airbnb 3-5% margin model. Google will control the funnel and struggle to be a fair player in so doing.
Photo of Sunrise in Torquay, UK, Sept 1st 2020 ~ a New Dawn
---
---
Please feel free to leave a comment, ideas, advice, suggestions etc
---
Disclaimer:
No company has paid us to write or list any links, products, or references! The Editor is a director of Yes Consulting and Rentivo Group Ltd