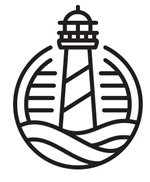 Welcome to the Yes Consulting vacation rentals newsletter. The Lighthouse is for hosts, managers, agencies, and operators in the short term rental sector.

---
THE SHORT TERM RENTAL RESET
THE RIGHT STRATEGY IS ESSENTIAL
Whether you believe in a collective subconscious or just the capacity of a group or a collective of individuals who influence each other, the change in the STR world is evident to see. The Covid winter is receding and business is showing decent signs of international recovery, in many popular short-haul destinations. Masks are disappearing and we are now living with an attenuated virus and vaccines are more widely available globally. The pace of booking in many locations has been slowing domestically and owners may not be looking at the same levels of income and occupancy. "Holding my nerve" seems a common phrase as managers let their dynamic pricing tools continue to work their magic or not!  The pandemic has highlighted industry risks and the absolute need to address the "what if" question.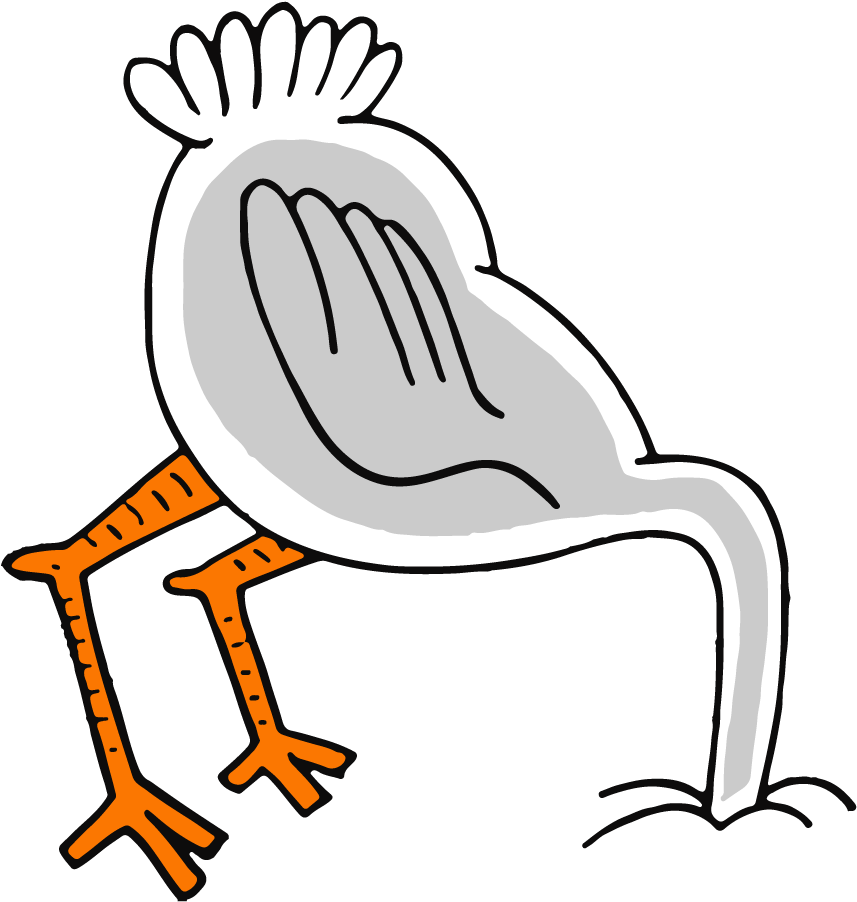 Covid has also accelerated legislative purposes and the changing habits of travel. Now is definitely the time to rethink or even start some strategic planning and how you can execute this. Whether this is growth, sale or remodelling the world is changing around us all and none can really afford to be the proverbial Ostrich!
For the last few weeks, I have been attending shows and talking at length with many managers worldwide plus their suppliers and advisors. It appears that business is normalising and people are travelling outside of their country, but the ecology of the industry is rapidly changing and like evolution, some branches will wither and die and others become more complex and widespread. Below are some takeaways from these conversations, data and publications. It is very clear that many people are thinking laterally about their business, their future and their lives. The Covid inflexion point has accelerated change and a business reflection is needed by all companies if they are hoping to grow or sell, or even survive. 
---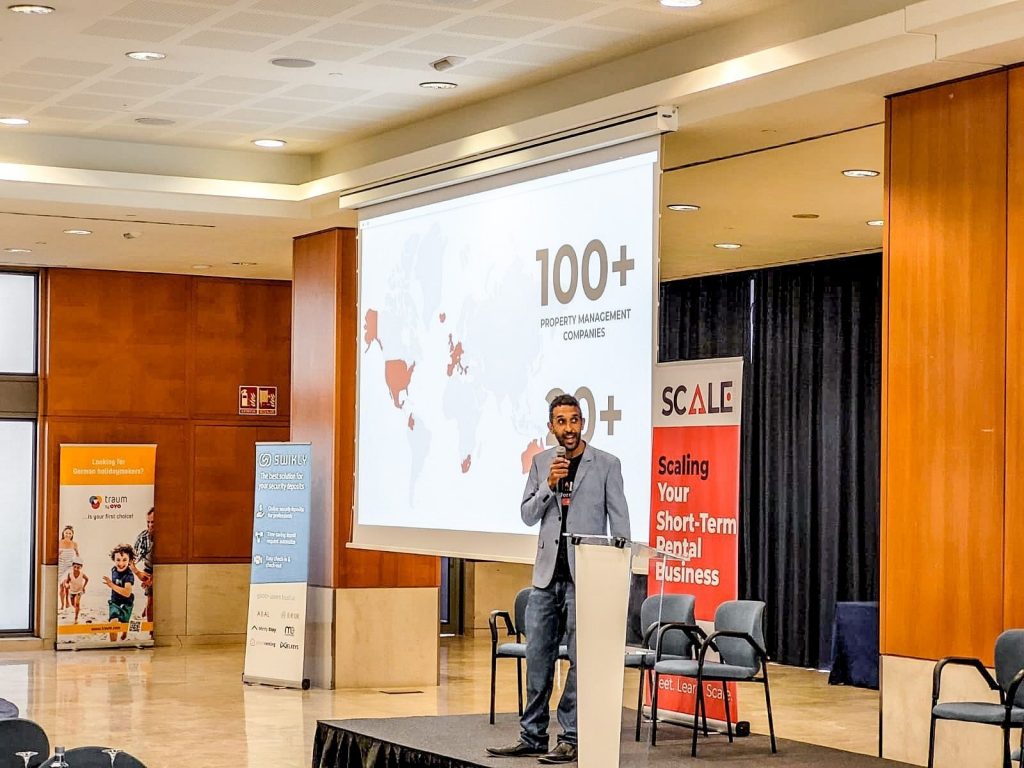 CONFERENCES – $4bn of business all in one room!
I am constantly amazed by how few managers attend these conferences. Of the thousands in Europe, we only ever witness a few hundred. Perhaps this will change as we have a brand new conference, ScaleRentals on the circuit focused only on managers and the industry is now seen as mainstream hospitality.  Its inaugural event was in Barcelona, at the end of May. A well organised, well-attended event in the World Trade Centre. I believe attendance was over 150, representing over 30,000 properties. If we had pulled together and put all the inventory in one company, the room could have been valued at over $4bn, which is over $26m per person (see SPAC below) 🙂
These events are hard to organise, let alone initiate, so congratulations to Damian and Gianpaolo and the Scalerentals show and for letting me expound my theory on how to scale a company (it's all about you, your staff and culture). Also thanks to all the sponsors and those who supported the enjoyable evening events. AJL Consultancy, Beyond, Avantio, Operto and Ensconnect.
A lot of speakers with a wealth of approaches and information were presented and a few standout ones. Evan Dolgow presented "Run toward your data" with no attached sales pitch and proved to be a winner with all. I would suggest anyone who is interested in looking just over the horizon connect with Evan and check out his company. This Linkedin URL will help
Another to watch for the future as an individual and as a company is Francois Gouelo of Ensoconnect.  An old head of young shoulders and cutting edge products coming. A couple more photos are shown at the end of this post.
---
BUSINESS MODELLING IS CENTRE STAGE
It has become very clear that many management businesses are looking to grow and are seeking routes to achieve this. Organic growth is often slow locally, is competitive and increasing costs and has potentially challenging market conditions. Despite this, an increase in inventory is considered by most to be necessary to maintain income and manage churn.  It would be fair to say that many managers realise that doing nothing is not good enough going forward.  Looking over the horizon, doing market research, reviewing staff roles and developing a rich company culture can all assist any strategy going forward. Below we are looking at some trends and opinions that will affect the strategies on a general level, whether this is organic growth, franchising, investment opportunities or M&A.
NEW VIEWS ON INVESTMENT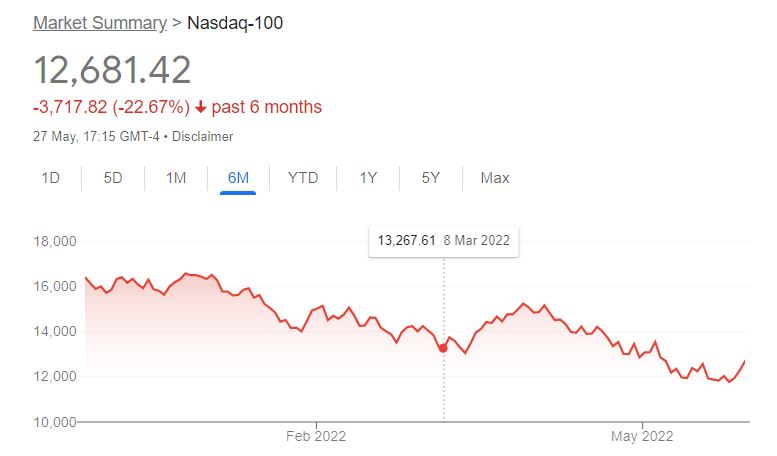 The STR market has a number of high profile companies that like to be positioned primarily as a tech business as this has provided higher multiples at the time of investment or IPO but in many ways fools the unsuspecting investor without any industry nouse. When the tech sector crashes as it has done recently on a global scale, the STR companies with this particular profile also suffer.
The overarching issue is one of profitability as speculative and ambitious or risky investments see sharp share price slides. These sell-offs and devaluation question their longer-term sustainability and give the sector a cold (a virus, how convenient :).
The tech-heavy Nasdaq 100 index closed the last week (23rd May 2022) trading down more than 26% year-to-date and earlier in the month — after the Federal Reserve raised interest rates — the world's largest technology companies shed over $1 trillion in value in just three trading sessions.

SPACS ~ Flip a coin
As for SPACS, no one can understand how the likes of Vacasa could be valued at over $4bn with 36,000 properties and losing money. This company had also positioned itself as a tech company pre-SPAC. No matter how many times I read analysts' reports, I am still amazed at how little real research of the business fundamentals is undertaken or what lies under the hood. Just reading company websites or listening to CEO podcasts is definitely insufficient to make predictions.
Perhaps SPACs should be grouped with gambling and cryptocurrencies. Speculation happens in boom times and flip and FOMO can take over. Buyer beware and look at the fundamentals. If it looks like a duck, quacks like a duck, and walks like a duck, it's probably not a Golden Goose, it's a duck. The recent share price of Vacasa is shown below, losing 55% since IPO.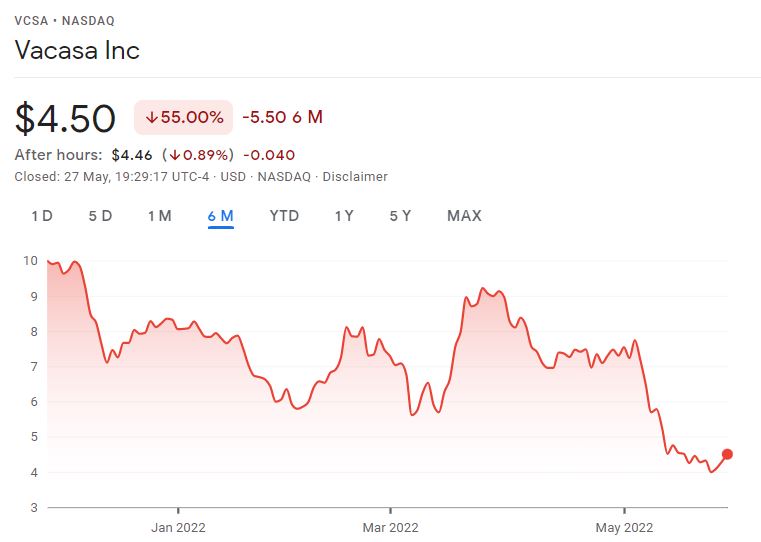 As the graph shows just like most tech stocks the share value has reduced substantially. With 37,000 properties and 6,500 staff, that's one member of staff for 5/6 properties and a high churn on inventory. The industry itself has a somewhat jaded view of Vacasa and the desire to build a national brand and be profitable.
Not all however have these negative thoughts. In March this trader posted on SeekingAlpha, talking up the company and being bullish, this top line of the review (below) is striking but highlights the issues and the hence the meltdown across the industry and supports my comments above.  The earn more question also needs some serious qualification.
"Several objective drivers will allow the company to maintain a high growth rate. First, as the only national technology-enabled vacation rental property manager with one app and tenant support service, Vacasa allows property owners to earn more than they could by partnering with regional property managers."
Note: On an aligned subject. 70% OTA Bookings! Who is making money here? Compare this to Sykescottages who quote over 85% direct bookings and make money. Perhaps the full-service strategy has some holes or the operational and growth challenges are too great.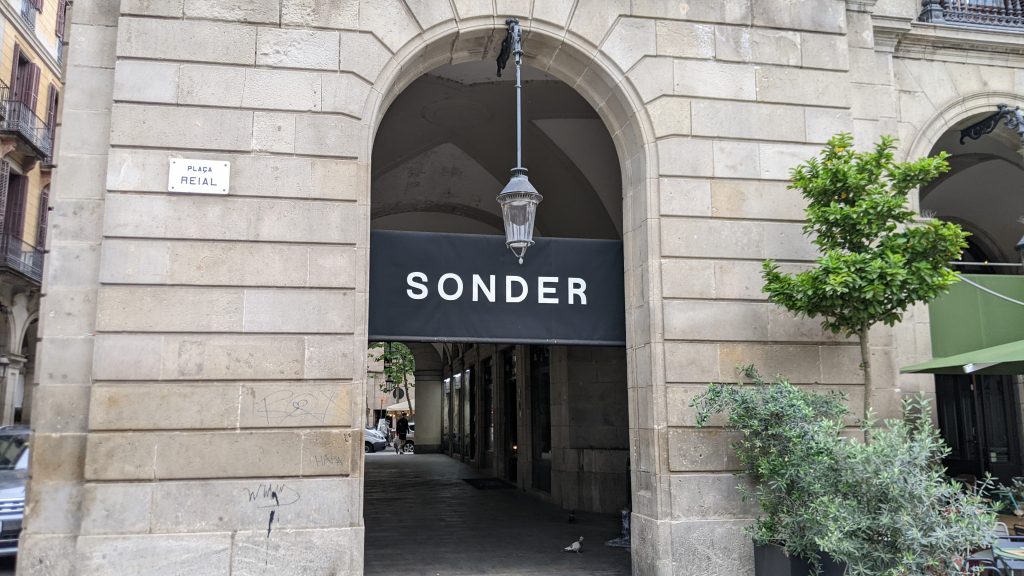 Don't expect to see any more rental/tech-based SPACs in the near future! But if you want to have a more in-depth look at SPACS and see some eye-watering numbers here is the link.  On the subject of SPACs, everyone seems to have forgotten about Sonder, although in the dead centre of the Ramblas, Barcelona, last week, I spotted this sign where the company name was pretty evident. 
"About Sonder Holdings Inc. Sonder (NASDAQ: SOND) is revolutionizing hospitality through innovative, tech-enabled service and inspiring, thoughtfully designed accommodations combined into one seamless experience."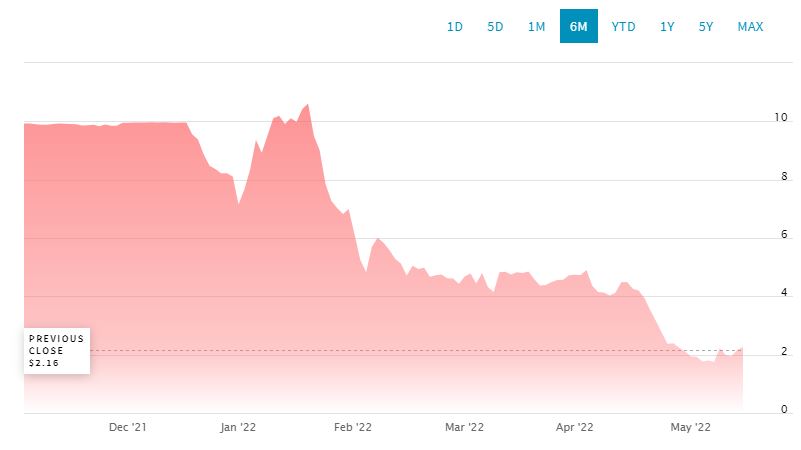 So how did this master lease (originally) company fair in its own SPAC IPO in late 2021 and the pivot to hotels as part of the growth strategy? The graph below shows the results and to a great degree are in the line with the tech results of other companies in the sector.
Other non-STR tech companies have witnessed share armageddon with a nervous market and sell-offs. Bolt (checkout payments), for example, recently announced a 30% cut of all staff, after reaching an $11 billion valuation just a few months ago. Klarna (650 staff cut and a $45bn valuation) and Robinhood (300 staff) both announced layoffs of about ten per cent of staff. Robinhood saw its share price plummet to circa $10 from over $80 at its peak. Of course, none of the companies is making any profits, never have made any profits, and did not have any plans for profits in the foreseeable future. They were financial instruments first, real companies second. 
---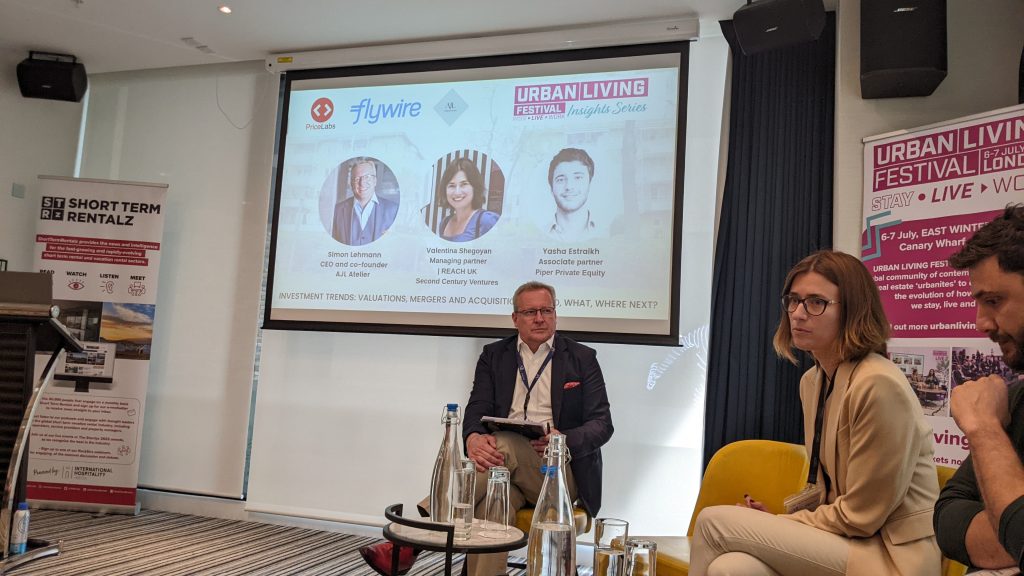 It is this last paragraph that was brought home 2 weeks ago at a breakfast presentation in London organised by International Hospitality and Simon Lehmann from AJL Consultancy as moderator. On the panel were: Valentina Shegohan from Second Century Ventures and Yasha Estralkh from Piper Private Equity.
The three takeaways from this were easy to understand.
  If you want investment start thinking about actually making money. What a refreshing comment or two.
The STR industry is the low margin (coming from a Biomed/pharma background I agree) and therefore challenging.
SPACS are often not such great vehicles for investors at IPO (as we can see above).
It looks at least for the foreseeable future that investment will be centred around profitable or at least break even companies. This is accompanied by lower multiples and less founder freedom. It also bodes badly for those companies with an insufficient runway to reach profitability and some will be sold off for a song, shut down or need to pivot and restructure. 
The STR industry has a broad spectrum of activity from payment solutions to guest books to dynamic pricing tools, PMS systems, insurances, guest apps, accreditation, experiences, luggage management, and entrance and monitoring hardware. Not to mention a plethora of office and marketing software, all in many languages.
There is little standardization on data or connectivity and a battle royal for owners' inventory and control of the booking flow and distribution. This fragmentation and lack of standard data exchange would appear to be ripe for consolidation but is harder to achieve than manager and marketplace rollups.  Despite the $150bn value of the global business, as we can see it is spread across many micro-disciplines and services. In addition, rental managers only offer a total market of approximately 150-200,000 companies. This is tiny compared to the consumer tech business opportunity. RBO is much bigger and heavily influenced by OTAs who may see the fragmentation as exploitable.  Consider Hometogo (a recent IPO business) which also owns Smoobu a PMS (is this a possible trend, again?) and can presumably get better booking access and data as supply grows via an associated brand tool. As yet STR is not a consumer supply market that has almost unlimited opportunities but if you want to be impressed by a true consumer market then read some Google stats.
Most of the managers in this industry are also small lifestyle businesses most of whom operate in their own unique ways and are often living hand to mouth BUT who often believe (incorrectly) their businesses have high values when considered against the likes of Vacasa. Despite this, there continue to be acquisitions of small businesses as the roll-up continues and scales of the economy are considered. The most recent sizeable business in the UK was the acquisition of The Original Cottage Company by Travel Chapter, taking the portfolio to over 15,000. How long before a big merger invites the competition authorities to intervene?
Despite the downturns, we are still seeing investment in both tech and accommodation businesses with investments such as Ukio, ($2.5m) artfully designed apartments or Hostfully, PMS and guest service Saas ($4m). Counter to this on a larger scale is Oyo putting its IPO on hold but in the meantime acquiring Direct Booker, a rental Franchise seller for $5.5m. PlumGuide, I notice has an active CrowdFunding page with a company valuation of over £106m and a new investment of £2.6m, which would seem to indicate that despite the $60m invested to date the business continually needs cash to scale (that word again) and its second pillar of growth is:  "Invest in our tech & IP to further differentiate our exceptional guest and host experience". Group company accounts can be found here.
There still appears to be enthusiasm to enter the space but must become more guarded on valuations as the arbitrage between investment and realisation of the investment narrows substantially and the business models clearly don't hold water. As I write Phocuswire has just published an article "Tighter capital markets will test startups".
This article on disruption, building a business and the dangers of investors and expectations, plus consideration of personal ambitions is well worth reading by the founder of basecamp.
Also recently published from one of my favourite sites (Rentalscaleup) is an analysis of 110 investments from 20/21who squeezed in before the tech crash!
---
THINK REGIONAL & LOCAL
Are you a city rental business or a regional destination business? Are you mid to high end or rock bottom dregs? Best to think around your strategy going forward. With the endless announcements of city destinations clamping down on rentals, the recent growth is being challenged at all levels. The bottom end is likely to see oversupply as the city pressures come to bear and those with higher-margin properties will benefit. 
We have the Eurocities alliance between Amsterdam, Barcelona, Berlin, Bologna, Bordeaux, Brussels, Florence, Kraków, London, Munich, Paris, Porto, Prague, Valencia, Vienna and Warsaw – all cities with growing tourism trying to lobby their way to saving their citizens' quality of life. We have countless US cities where restrictions are being implemented, such as Atlanta, with 4,000 rentals in question and many more. Apart from insufficient properties for domestic purposes, tourism is not always welcome.  There are too many to choose from such as the Dominican Republic and other Caribbean locations or Ireland where the registration processes don't seem to work. 
Conversely, there is a multitude of businesses advising and recommending how to make money as an Airbnb host, this article popped up today  On the one hand become a host (my local radio station, has ads for new hosts from Airbnb supported by AirCover policies) and on the other coming legislation and restrictions.  Are we seeing sizeable Airbnb churn, its PR machine does not seem to be working on that growth angle (it's always hovering around 5.9m active listings or a loss of $58 per property) and its Ambassador program has lost its edge. Most of these types of adverts and messaging will see the greatest traction in cities as the recession looms and the pressure mounts.
Add in climate change and sustainability and we are on a precipice of legislation, licensing and regulation. The most likely places to avoid this are the quieter, more remote and generally more expensive properties that are more isolated, discrete and less open to mass tourism. PlumGuide transitioned rapidly in Covid to regional destination inventory under the luxury brand premise and the Marriot Homes & Villas continues to adopt large volumes of properties with an expense account to match (see above). Avantstay has a $500m fund to adopt quality luxury STRs and with developers eying a higher income opportunity than residential we can expect to see more and more STR new builds and to a degree mixed models coming, although residential and STR are not always good bedfellows.
City destinations are great but flying under the radar, not working with local authorities and not paying attention to professionalisation at all levels will exacerbate the issues.
I also discovered last week that Cocoonr meets and greets all guests, for over 1000 properties! Imagine that! Initially, I thought its madness, but after a conversation with Antoine the CEO about complaints and problems, this is one way of reducing the post-arrival or even pre-arrival challenges, despite its costs, and improving its NPS.
The takeaway from all this is think higher value properties, personal service, professionalism and location hot spots which you can dominate with personal service.
---
THINNER MARGINS
This is the second takeaway (from above) and was again mentioned on another panel this time at the Short Term Rental Show two weeks ago. Again moderated by Simon Lehmann this panel was formed of heavyweight CEOs of private equity funded or publicly traded businesses including Sykes Cottages with CEO, Graham Donaghue and  Henrik Kjellberg, CEO of Awaze (a group includes brands such as Hoseasons, James Villas and Novasol).
Apart from the competitive nature of the participants, one comment stood out for me:- Henrik Kjellberg was of the opinion that the industry has decent margins. This is in contrast to the investor quote a day earlier.
High gross margins across any industry are recognized as being over 90%+. This Yahoo finance link gives examples of some companies. Note that TripAdvisor is included in the list. It's obvious why, but they certainly don't reinvest in their STR brands! 
I'm afraid we live in an increasingly compressed margin business where OTAs need to satisfy shareholders and guests, not just on price but choice, quality and cancellations. OTA dependency can only see rates increase and incremental fees. Scale marketing as with super managers wins the day here but still need to consider local quality and service.
Gross margin and operational costs are the challenges in STR. This is now a recognised industry that competes alongside hotels but has so many issues compared to fractional lettering and amortised operational costs. It begs three questions:
How much will a guest pay

What does the guest expect from this fee

How much does an owner expect to receive from their investment

How much will a management company need to grow or even survive?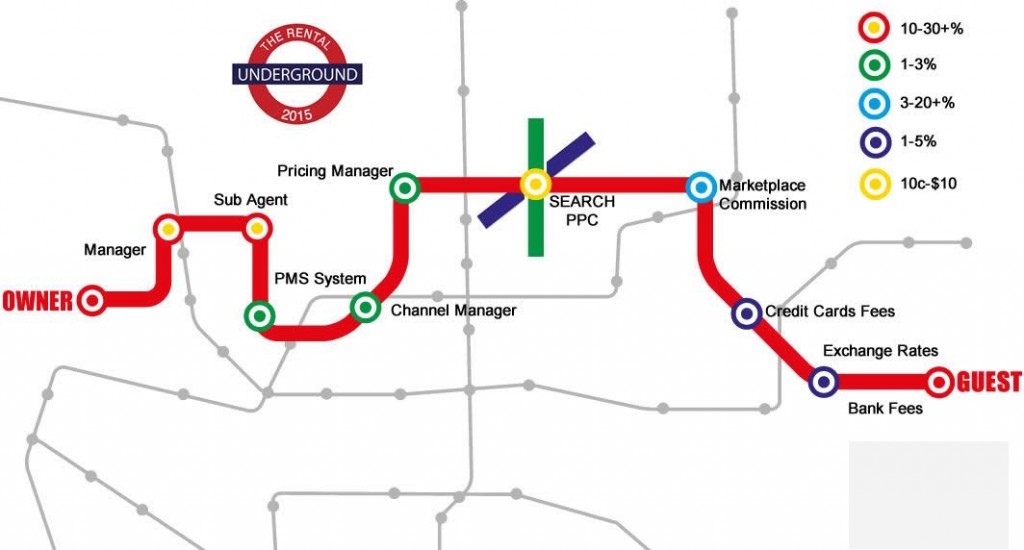 In 2016 I posted an article including this image that highlighted the manager's coming nightmare as the industry professionalises its booking flow and the businesses which plan to be part of the process and take a fee. This was predominantly commissions in 2016 with eyewatering business plans. Some have been replaced with fixed fees now. The prediction has come true and margins are compressed BUT also guests are being charged more.  These higher rates and the new influx of rental guests, mean they are expecting more from their accommodation AND service.
Consider this:
Management company X markets a property at $2000 per week.
The commission is 25% on the booking or $500
CAC (OTA) based = $200 (cheap OTA) margin = $300
Now assume the CAC is $400 (20% OTA fee). Margin = $100
To achieve the same margin the rates would need to be raised to $2,800 a 40% increase! OTAs expect to see them carrying the burden and add more weight to #bookdirect campaigns BUT also supermanagers and their capacity to compete with OTAs locally. Despite some negative Vacasa comments above, they do have the capacity to offer better terms with much bigger scale in the USA.
The diagram based on the London Underground could now include, revenue management, company profitability tools, guest and owner apps, guest and environment monitoring tools, social media comms tools, chatbots, AI and machine learning tools. Not to mention OTA margin creep.
The net effect, of keeping abreast of these challenges is that the rates for rentals have increased and will continue to do so. Add in a lack of cleaners amplified by Covid and operational costs have risen. Now add in energy bills and the cost of living increases and the guest value proposition looks worse. Imagine if it's raining too and grumpy guest syndrome!
Hotels have efficiency on their side, but not space, at which point do we see the significant increase in the new guests drop away or plateau. The oversupply in many areas will be challenged as occupancy levels drop, rates will follow and properties will be sold as ROI is so poor.
Ask yourself this question? At what point does a rental look like a poor investment. If you had spent $600,000 on a property that saw $60,000 in gross bookings, would you be happy with $30,000 in the bank, especially with a recession coming and limited use of your own home, not to mention repairs renovations, insurance, utilities etc?  Would you consider an RBO? Airbnb, VRBO and Booking would like that! Apparently, more people are according to Mr Chesky. 
One of the reasons the non-operational centric supermanagers such as SykesCottages do well is that they are their own OTA essentially and have the technical and marketing capacity to see very high levels of direct bookings. Startup managers, in particular, have OTA dependency and may quote 25% commission, but uplift the price by 15% to an OTA, so the actual amount is 40%, excluding turnarounds etc. Big is winning in this situation, small new, non-geo-dominant, generic property businesses are suffering. The net effect is already being witnessed with managers frequently saying they are removing the cheap, small, inefficient properties from their portfolios and focussing on acquiring higher-value properties.
The big reset is coming and margin is king in this situation, especially as OTAs are also likely to squeeze the manager and owner $ pipeline plus try to deliver greater volume by focussing on terms.
What to do? Fixed prices on services and tools allow budgeting. Commission fees may sound reasonable but in the good times they go up and in the bad times, the supplier increases their fees. Data is not just a buzzword, but taking a good look at the business from a data perspective makes sense across all aspects as will help ensure pricing, presentation, online and post-booking guest experience and service are better than your competitors! Don't forget the personal touch, however! Interestingly at the ScaleRentals show a presentation was made on company profitability and the coming tools to manage this: BiLemon
---
PROFESSIONALISATION IS NOT JUST A BUZZWORD
Anyone who listened to the CEO of Sykes at a conference will know his obsession with NPS (Net Promoter Score). This is a widely used market research metric that typically takes the form of a single survey question asking respondents to rate the likelihood that they would recommend a company, product, or service to a friend or colleague. STR is now big business and more people are testing the water and experiencing the alternatives to hotels BUT with so little standardisation across the industry, bad actors and a poor approach to hospitality could see a retrenching of hotels. It only takes one bad experience.
Airbnb and other OTAs rely on reviews and rank accordingly but quality and standards, supported by training, SOPS and a hospitality mindset are fundamental to a successful business and is gaining increasing awareness in the sector. Good Enough is simply not enough anymore. As we can see prices are rising and expectations are growing.
It's pretty clear that management companies are adopting more technology, but can easily lose sight of the fact this is a hospitality business. Where to draw the line is the question?  Margins are getting thinner and efficiencies need adopting. This is a slide from my Scaleup presentation. The more properties per staff member the better the profit margins is the theory but this is only a small part of the story, depending on the company's growth ambitions, re-bookings, review ratings etc. Automation, AI, guest service tools, automatic door entry, and guest monitoring, all have a place, but some companies are losing sight of the guest themselves and creating a sterile experience and environment. Small touches can make big impressions with personal contact when needed. Ask why call centres have such poor reputations.
This is a quote from Simon Lehmann which reinforces some of the takeaways above and the need for a rethink as the aftershock of a global pandemic sets is. 
"While we are enjoying the recovery of the short term rental industry we need to be mindful of the next downturn. It will remain challenging despite the euphoria and we need to lift our game to compete with the hospitality industry at large."
---
LONGER STAYS & PROPERTY HOPPERS
To avoid rewriting, this is an extract from Shorttermrentalz as part of an industry consolidation article and is all the rage.
New-age digital nomads, longer-stay business and leisure travellers now expect familiarity, flexibility, comfort and consistent service and amenities in the same way that more traditional travellers know what to expect from legacy brands such as Hilton and Marriott. A prime example to learn from is Mint House's 'Mint Pass' programme, which allows guests to hop from location to location with perks and comfortable 'working from home' [WFH] setups. And Sentral launched its flexible living offering Home+ to combine the comforts of home with the adventure of travel, so guests can live, earn, work and travel simultaneously.
Oh to be young again! But that begs the question as sustainability and travel costs rise (a recession coming) and just how many people work in service and support industries. More will be in service industries no doubt as robotics takes over. But living and working in a country where income is much lower than the transitory staff must affect that country's own employment economics and no doubt tax rules eventually. Although there may be 1bn remote workers by 2035, the long term version is perhaps not viable, I believe. A sense of community, long term relationships, family commitments and children are all part of the human psyche as is a familiarity with your origins. It may be cheaper to live, and more exciting for a while, but it catches up to all (nearly) of us. With global warming and overpopulation in emerging countries and an ageing population in others, not to mention continuing global instability the trend may well drop away especially adding in the Metaverse! 
Admittedly Covid was the inflexion point for longer stays and technical changes to the booking process and has also given Airbnb even more PR opportunities and to add multiple destination travel. This may have been due to lack of accommodation at certain times of demand and increasing restrictions in core historic destinations too.
---
SILOED DATA
This ongoing saga of data silos and control has been amplified by Web3 discussions over the last few years but this is still a long way off. There are increasing problems as the industry evolves however and walled gardens with challenging gate fees are becoming the norm, rather than seeing a more relaxed approach to the "sharing economy". Remember that phrase? Almost as honest as "Live like a local", great PR but little reality.
Saas or tech companies invest in acquiring customers who use their tools (mainly web-based these days) and would not want to lose them. Churn is notoriously high in consumer Saas, but in STR the levels of work needed to ensure that the product actually functions within a business environment are not insubstantial and lead more to complaints than replacements. Tech supply companies silo their customer's property data and are loath to release even basic information as the release of full data sets could ease a transition to a new system. 
Increasingly there are niche and geographically centric booking marketplaces appearing, these cover a multitude of segments, such as alternative accommodation, pets, disabled, LGBTQ, sustainability, short stay, long stay, religious focus, and more. These niche businesses stand a chance of varying levels of success as very focused booking sites.  OTAs and even managers have trouble supporting the granularity needed to promote and deliver the breadth of information required for a very focused business. There is a problem, however!
The source of truth for a growing number of properties and managers/owners is the PMS (and soon no doubt dynamic pricing tools) of which there are apparently 1000+ globally. Often marketplaces and guest service tools need to be in the booking flow such as cleaning apps, guest apps, insurance tools, local experiences, or hardware, such as door locks etc need a connection to access this information. This is generally only available via API which has no industry standards and is often hard to connect or get support with.
The coming problems for owners and managers using commercial PMS systems are a lack of control or choice over connection opportunities and extra distribution. We will certainly see more PMS consolidation and with investment comes control and fees for those who want to connect!
PMS companies are increasingly charging higher fees to provide an API feed (they do require maintenance and resources of course) with the data and are likely to focus on a limited number of connections only. 
Some PMS companies are connecting to a good selection of third-party tools and distribution channels and these are currently value-led to the PMS company itself and may not be the best product for a manager. Some now have API connection fees or commissions that have become prohibitive or make no commercial sense to connect with. Preference can be given to larger more profitable third party services even if the product is of lower quality.  Roll-ups are more likely to silo and restrict connections and also offer connections to both owned partner businesses and/or those that offer the best terms. This restricts business expansion and flexibility.
This is a complex question but the message is clear, as the larger companies begin to dominate the technical space the squeeze will happen and margins will be even more threadbare.  This will not be a fast transition as the world is wonderfully complex and we are on the cusp of new technology that may supplant many of the legacy systems too.
Do not lose all hope :))
I need to change my PMS
Over the last two weeks of travel, the usual phrase "I need to change my PMS" I have heard many times. The reason is invariably one of four issues:
The way the software works does not suit my business and I can only use 80% of it. 

Its way too expensive

I need it to connect to X and they won't do it or its years away
Support is so poor
To date there has been no solution to this problem, it is perennial and most PMSs know that if a manager wishes to transition to another system it is a major headache and the customer is likely to encounter the same but different issues going forward.  It is almost impossible to believe that a more open-source data approach will happen any time soon, but the market is wide open for this type of development. 
The Scaleup Show and Short Term Rentals discussions illustrated the strategic approach growing companies are taking with respect to PMSs.  The larger and fast-developing management companies are nearly all developing their own tech stacks and are in control of their own destiny at all times. The smaller middle of the road businesses generally relies on commercial packages and will continue to struggle to get the tools they need and are satisfied with. 
DOWNLOAD A FREE QUESTIONNAIRE FOR PMS SUPPLIERS
Having been asked hundreds of times which is the best PMS, my standard answer is that you need to ask each potential supplier a list of questions that align with your operational approach and then actually demonstrate each of their replies. I have been involved with PMS systems for years, both as a user and for development purposes. I am happy to supply a PMS questionnaire that anyone can use. It carries a lot of questions and many may not apply to all businesses, but it is both comprehensive and will highlight what you may face in the future!
Please add your name and email here and I will forward you a copy in June.
---
WE ARE IN THE HOSPITALITY INDUSTRY!
It's very important to remember this is a hospitality industry underpinned by technology, not the other way around. This means people are at the centre of your business. Reviewing staff roles and capabilities, enthusiasm, and characteristics can make a huge difference. Building a resilient and proactive culture that breeds success and enjoys the journey is critical. For the Scalerentals show, I interviewed many management company CEOs/founders. This illustrated, unexpectedly that many were introverts and according to a Myers Briggs small survey (45 people), a significant number of these company leaders were "Architects" or in the animal Kingdom, Owls. Although this was also a bit of fun, the results were amazingly accurate from what I know of the people I spoke to.
Architects are philosophical innovators, fascinated by logical analysis, systems, and design. They want to understand the unifying themes of life, in all their complexity. They are detached, analytical observers who can seem oblivious to the world around them because they are so deeply absorbed in thought. They spend much of their time in their own heads: exploring concepts, making connections, and seeking an understanding of how things work.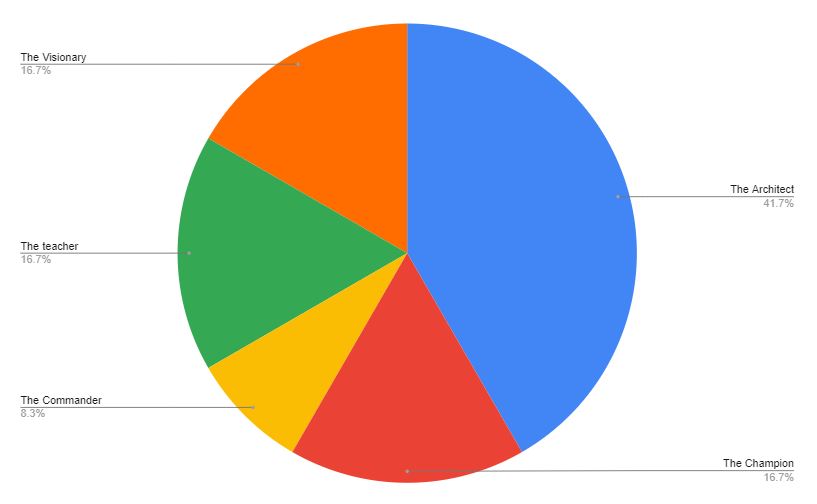 I'm a fan of Vintory and its approach to inventory growth and would recommend reading this book by Brooke Pfautz, 0-500 properties in 5 years which also includes addressing staff and recruitment. Build a great team and culture and the rest will follow. The well-known phrase by Peter Drucker regarding culture says it all, but you do still need a strategy1
"Culture eats strategy for breakfast" This doesn't mean strategy is unimportant – rather that a powerful and empowering culture is a surer route to organisational success .
---
SUMMARY
The STR market is in reset. The technology investments are likely to be more focused on consolidation or the targets may struggle. The number of management companies being acquired will continue, perhaps not for the same valuations but will pose OTA challenges at local levels and these large marketplaces will focus on app loyalty to avoid Google search. OTAs will need to up their own margins too or increase RBO business which is tough as the %'s managers vs RBOs don't seem to have changed too much regionally for many years. This means a squeeze or incremental income on your contracted properties, or increased bookings per property, which means relaxing terms and ensuring top properties get maximum exposure. Managers need to think like an OTA but at a local level and differentiate the offers based on service and price.
New business models will appear, franchises, mid and longer stays, and developers with Flexi accommodation. Be ready, or at least be aware of the threats to competitors and market changes. All hospitality businesses are rethinking their futures: airlines, hotels, alternative accommodation and all manner of the services.  We haven't even mentioned sustainability to any great degree and this is should be on everybody's radar going forward.
Take a step back and think through your business: address margins, professionalization, staff, location, local market pressures, use of technology and distribution. De-risk your business by improving the hospitality elements and if looking for investment, think bottom line not theoretical scaling unless you have solid evidence to achieve this.
Feel free to connect with me and share your strategy. and if not subscribed to these occasional posts please use the link below.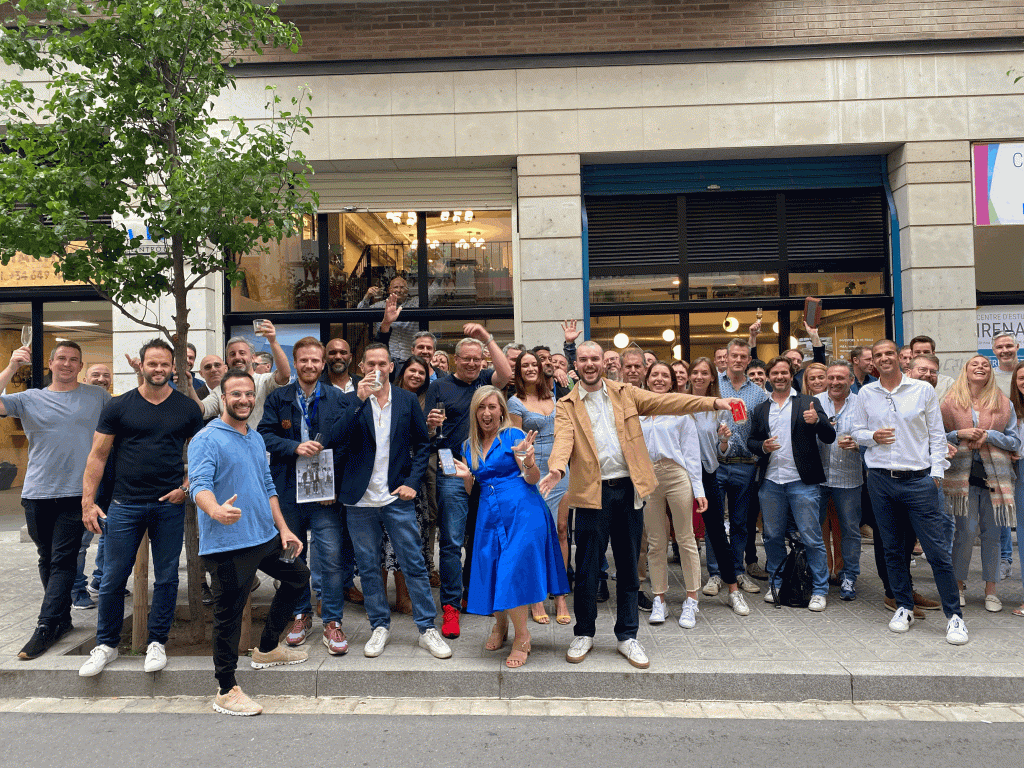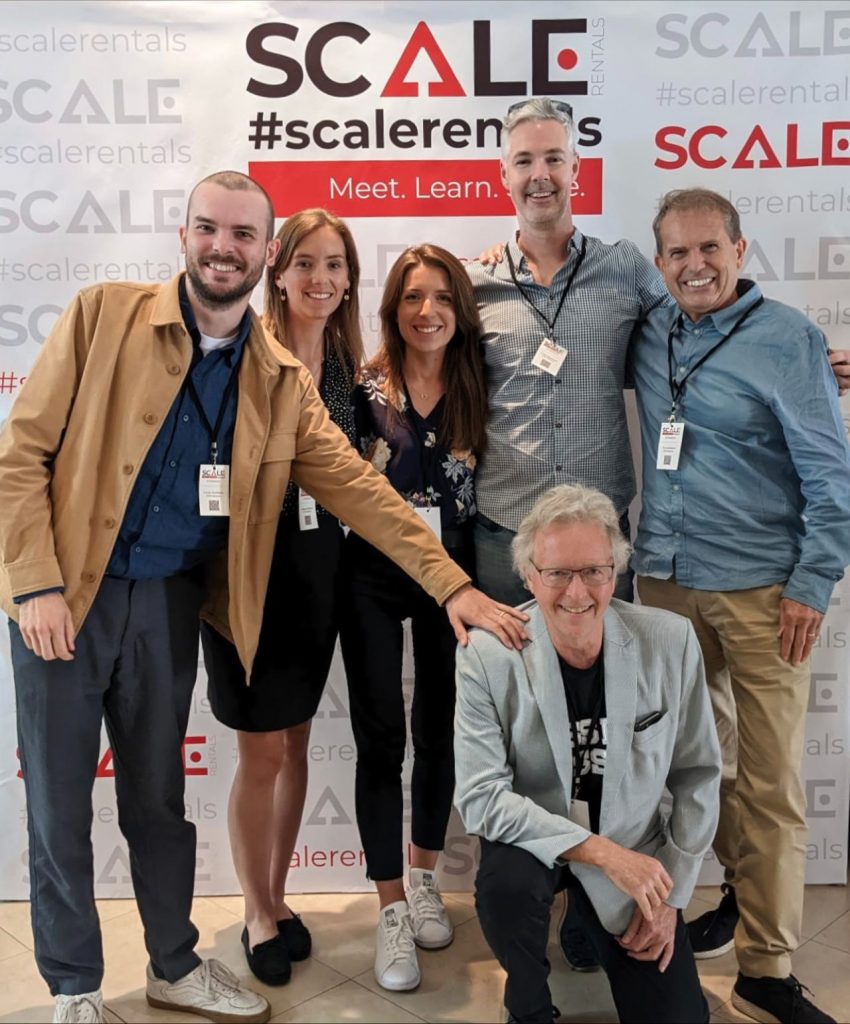 ---