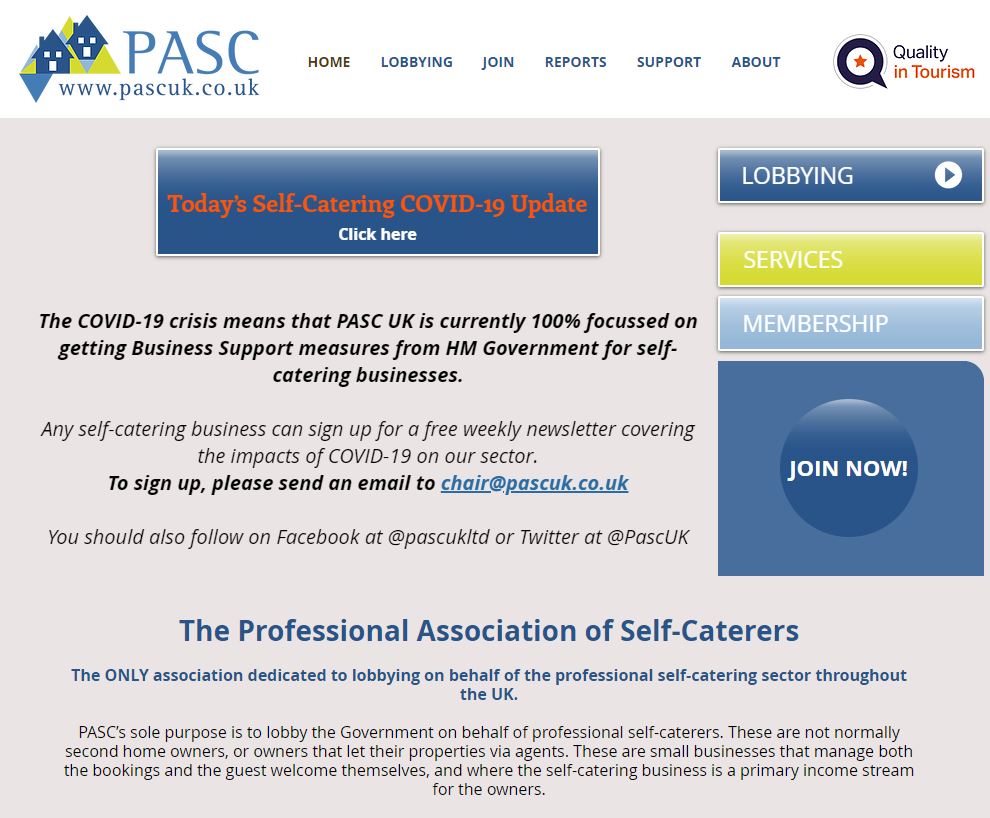 The Professional Association of Self-Caterers (PASC) has been established to focus entirely on supporting the sector in getting a better deal on taxation and regulation for its Members. The team involved have years of experience at lobbying on behalf of self-catering.
PASC has brought together an influential Board and has already become the voice of the Professional Self-Caterer since starting in the summer of 2017.
If you have a professional self-catering business and are affected by the impact of paying huge taxes in a sector where this is not the norm, or are at pains to understand why the Government is not regulating the "gig" economy, then PASC is the Association you must join.
We will be lobbying for a better all-round deal for our sector, be that taxation or regulation. Our key areas of focus will be:
Business Rates: We need the reductions that PASC has negotiated so far to be extended more widely and will continue to lobby for a Royal Commission into Business Rates
​Tourism VAT: Professional Self-Caterers charge 20% VAT in a sector where the vast majority charge zero. Agency properties charge an effective rate of 5%
​Regulation: We want to see a level playing field for regulation. Everyone in the sector should be treated the same
​Inheritance Tax: We want to be recognised as the businesses we are for Inheritance Tax purposes
If you have any questions about PASC or need to know more before joining the fight for a fairer system, please contact us by phone or email.
---
CONTACT